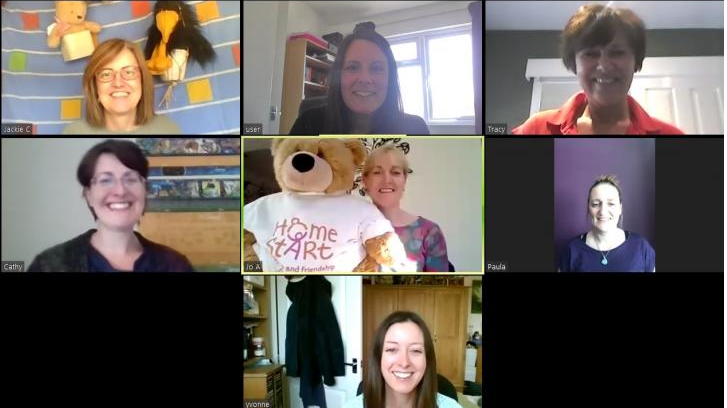 New ways to help families and older people
18 May 2020
Many of the good causes that you can support through the East Herts Community Lottery have adapted how they continue to provide excellent services in the face of the pandemic.
Here's the next in our short series, focusing this week on Home-Start and HILS (Hertfordshire Independent Living Service).
The COVID-19 pandemic has meant that Home-Start's usual face to face support for families has had to stop. But they haven't let that deter them.
They've worked hard getting everyone set up working from home, established new ways to keep good communication going for staff and the volunteer team and are providing regular video and telephone support for families.
Before the lock down, isolation and mental health were the biggest needs that families said they wanted support with. Now, more than ever, families need the regular lifeline support of someone checking in on them, to share their worries, talk about their day and provide a friendly, supportive voice - maybe the only voice other than their children's that they hear that day.
Their usual funding streams have been significantly affected by this crisis and yet the need for their services is greater now than ever.
HILS has scaled back the majority of services to focus on meeting the increased demand for lifeline meals on wheels and emergency grocery packs. They've also implemented several changes to our food delivery procedures to safeguard clients and staff.
To help older, vulnerable, and isolated clients they're sending out regular wellbeing packs with useful information, activities, and messages of support. They rely on the generosity of the community and grant giving organisations to ensure they can continue to provide this extra support.
They've also launched a campaign called Hugs by Post where children are invited to draw and send pictures for their clients.
If you'd like to support your favourite local good cause, you can play the East Herts Community Lottery by selecting 'Buy tickets' at the top of the page.
Our causes are on track to raise £48,328.80 this year
1,549 tickets of our 8,885 ticket goal
More top stories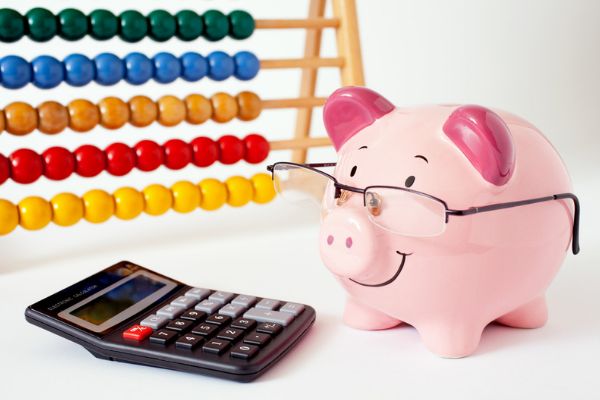 Top 20 Money Saving Tips
When times are tough, is it possible to save money and still be able to support your local community? Follow our top 20 money saving tips, and the answer will be 'Yes'. Recent rises in the...
12 April 2022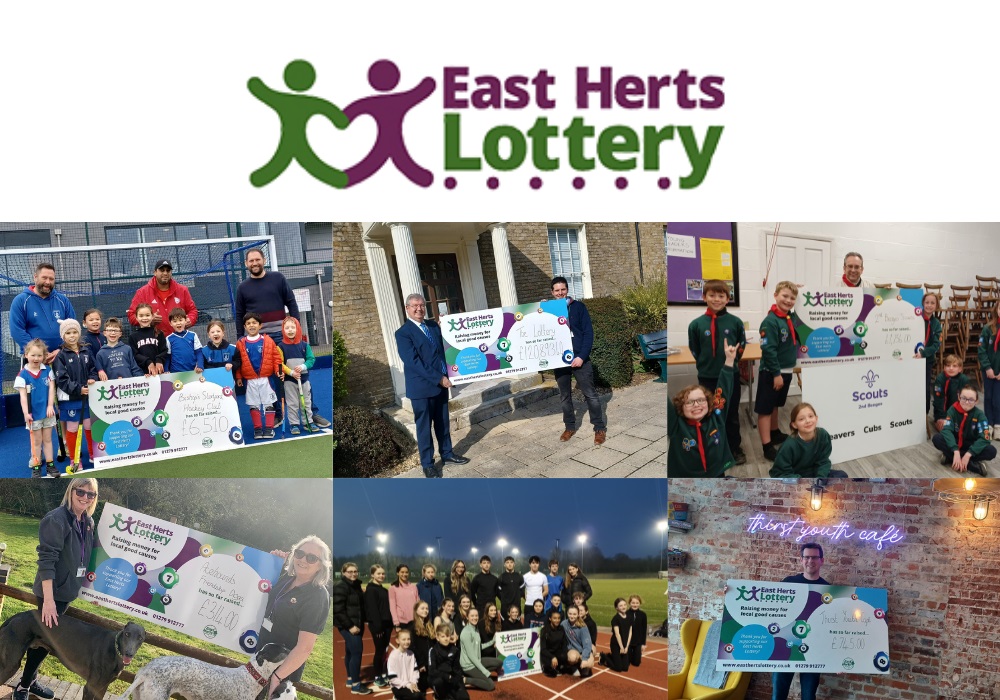 East Herts Lottery Turns Three
- 150 local organisations registered - £120,893.40 fundraised for local good causes - £28,775 paid in prize winnings The East Herts Lotte...
30 March 2022
Back to full list
Our causes are on track to raise £48,328.80 this year
1,549 tickets of our 8,885 ticket goal