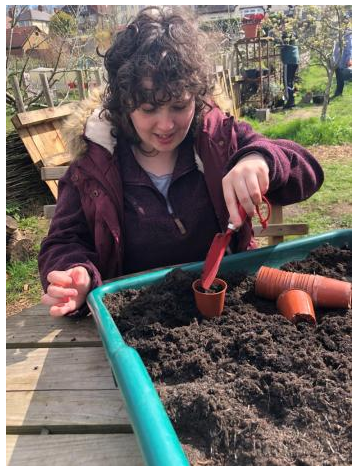 Everything still lovely in Mudlarks garden
26 May 2020
Since the coronavirus outbreak, Mudlarks has managed to keep their allotment site open. This is mainly due to the magnificent staff ethos of prioritising and understanding the profound needs of the learning disabled gardeners.
Up until the government ruling that restaurants and cafes had to close, Mudlarks café staff and disabled workers were offering take away food and delivering meals to the homes of vulnerable people living in Hertford. Many café staff then transferred across to the Cromwell Road allotment site to boost the staff numbers there - this includes staff members with learning disabilities and mental health concerns.
The more vulnerable café staff members have also benefited greatly from continuing to have purposeful days at the allotment site.
Positive outcomes
Mudlarks supports vulnerable members in these troubling times, making their days as routine as possible. They have been contacted by many concerned parents who have brought their disabled children home from residential care homes or who have seen their child's day care provision closed.
They're offering these disabled people new placements for day care at the allotment site. They continue to receive daily enquiries from parents and carers anxious to find day care for disabled family members.
Mudlarks is providing essential respite for families, allowing people to do essential shopping, spend more time with their non-disabled children or simply just rest.
The positive outcomes of Mudlarks Community Allotments continue to be:-
• Active Days: - The gardeners' days are varied, and they can learn a variety of skills in fruit and vegetable growing, general carpentry, woodwork projects and craft activities.
• Physical Health and Wellbeing:- Fitness is greatly improved from working out in the fresh outdoors experiencing the restorative nature of the green environment as well as physical personal improvement.
• Building friendships: - Positive and enriching friendships are built on our allotment site. Lifelong friendships are made at Mudlarks.
• Respite: - During the coronavirus outbreak, parents and carers are given the opportunity to have more than ever much needed respite.
If you'd like to support Mudlarks or a different good cause of your choice, use the 'Buy tickets' option at the top of the page!
Our causes are on track to raise £47,018.40 this year
1,507 tickets of our 6,475 ticket goal
More top stories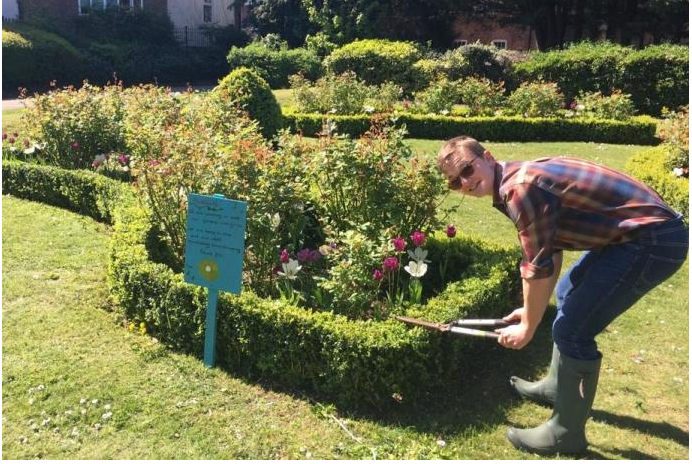 Mudlarks and Breathe Easy search for fresh air in lockdown
In the next in our series on how groups are adapting during lockdown, find out what's in the air for the Breathe Easy group and Guideposts The Breathe Easy Groupwas one of the first to suspend its mee...
09 June 2020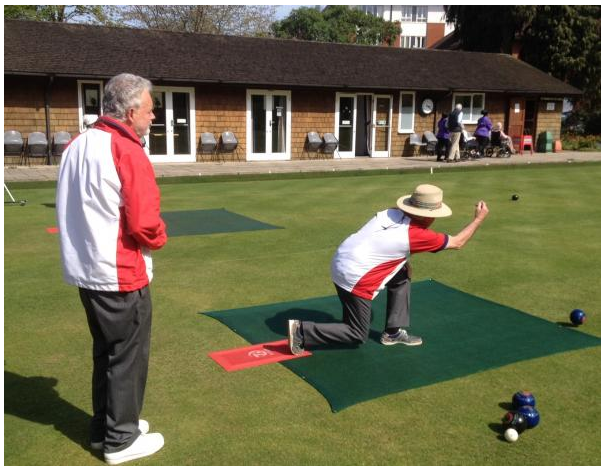 Amazon Echo winner bowled over by lottery win
A keen bowls player, who is supporting her local club through the East Herts Community Lottery, has won an Amazon Echo. Hertford resident Wendy, who has been playing the lottery for a year, won the Ec...
20 May 2020
Back to full list
Our causes are on track to raise £47,018.40 this year
1,507 tickets of our 6,475 ticket goal